When using Rico, you may not have the spelling and grammar checks you're used to in MS Word and other document editors by default. As Rico is in the browser, it relies on your browser's spelling and grammar check by default. This article details how to use the Grammarly plug-in to get a free improved spelling and grammar check while using Rico.
Setting up Grammarly
Go to

https://www.grammarly.com/

and click on the 'Add to [Browser (e.g. Chrome)]'.

The Grammarly website will step you through the setup. As part of this, you'll need to make an account. The free standard version is sufficient to perform necessary spelling/grammar checks, so just select this unless you want to pay for the extra features.

After making an account, confirm Grammarly has been added to your browser under the 'Apps' section, pictured below.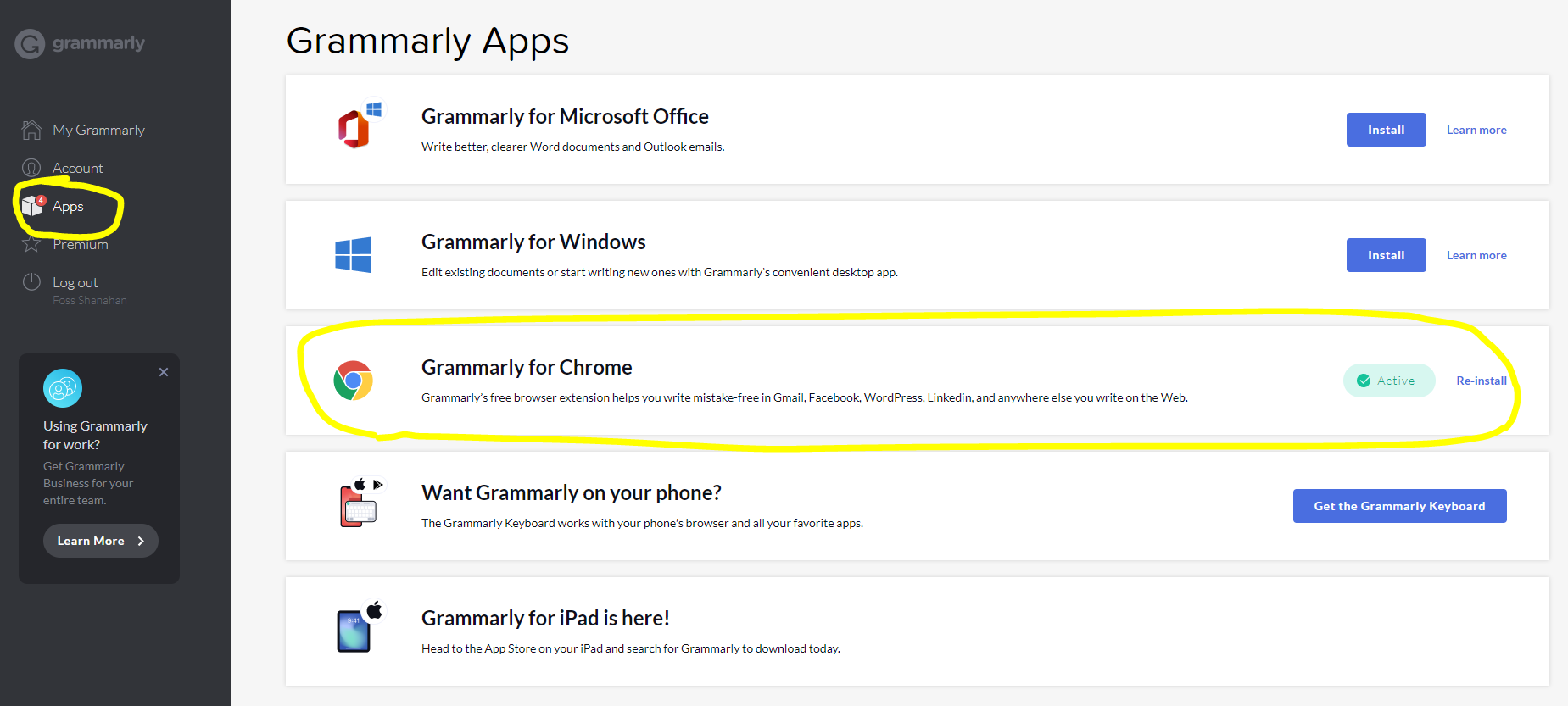 Once you've stepped through the setup, you should have a Grammarly logo in the top right corner of your browser as highlighted below.

Click on this to open up your settings and confirm the following (highlighted below):

Checking for writing suggestions on Rico is on (this should be on already by default)
Your language is set to 'Australian English' (usually this has defaulted to American English which can cause errors).
If you go to Rico now, you should also see the Grammarly symbol when you click in a text field at the bottom left corner. This spins as it's scanning your text and will underline any mistakes as shown highlighted. Simply left-click these to see suggestions and make corrections.